Being involved in our community is important to us. Check out all our upcoming events below!
---
December 2021 Events
Grief and the Holidays Seminar
Dec 2, 2021 02:00 PM to Dec 2, 2021 03:00 PM
Are you struggling with grief during the holiday season? Do you wonder if your grief is normal? Dr. Jason Troyer, a grief expert and former college professor, will discuss how to heal after loss, creative ways to always remember your loved one, and strategies for rebuilding your life. Bring a friend and your questions and take home some free resources.

This seminar will be held at the Memorial Park Community Center (510 Bert Street, Johnson City). Mask is required.
Call to reserve your seat: (423) 262-5245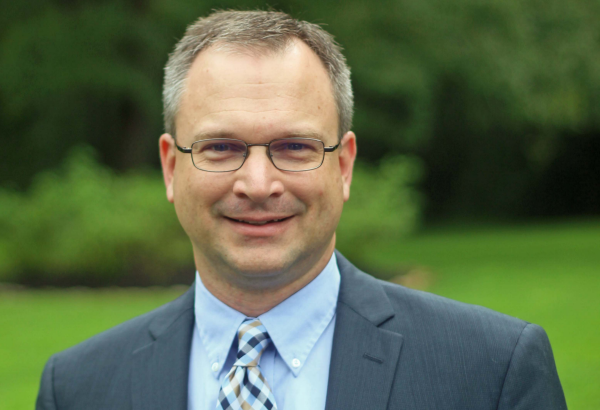 Morris-Baker and The Firehouse Hold Annual Public Safety Appreciation Lunch
To thank emergency workers for their service to the community, Morris-Baker Funeral Home & Cremation Services and The Firehouse Restaurant hosted their annual Public Safety Appreciation BBQ Lunch today for employees of the Johnson City Police and Fire Departments, Washington County EMS, Sherriff's Office, 911 Dispatch, and ETSU Public Safety.
The BBQ was prepared and served by The Firehouse, and The Firehouse and Morris-Baker team members served any and all emergency workers who showed up to get some lunch.
We're proud to be a part of a community whose emergency workers provide such excellent support and service to Johnson City. Thank again to all of you for your hard work and dedication. And thank you to The Firehouse for partnering with us again on this annual event!
Photo, left to right: Preston McKee, owner, Morris-Baker Funeral Home & Cremation Services; Karl Turner, Chief of Police, Johnson City Police Department;Tom Seaton, owner, The Firehouse Restaurant & Catering.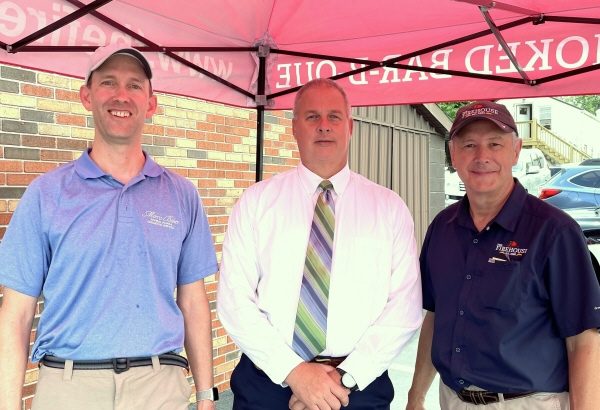 Emotional and Immune Resilience: The Need of the Hour
An introduction to Stress Management and Resiliency Training (SMART), an approach developed by Dr. Amit Sood at Mayo Clinic.
For years, Morris-Baker has hosted our seminar series supporting our community's caring professionals. Due to the pandemic, we decided to offer a webinar with a universal topic appropriate for all members of our community—not just the professional community and not specific to grief. I think we can all agree that 2020-21 has been an unusually stressful time.
This webinar is for anyone interested in how stress can affect our emotional and physical well-being. We are confident that you will walk away with an increased understanding of stress and with practical tools you can use right away. We hope you will feel empowered by the information and inspired to learn more about the subject.
A Deeper Dive Into SMART
SMART, developed by Dr. Amit Sood at Mayo Clinic, has been tested and found effective for decreasing symptoms of stress, anxiety, and burnout, and increasing resilience, well-being, mindfulness, happiness, and positive health behaviors.
The training addresses two aspects of human experience: attention and interpretation. Our brain's attention, in its default state, incessantly wanders and instinctively focuses on the negative aspects of the day. This excessive 'dwell time' in the default mode correlates with symptoms of anxiety, depression, low engagement, and attention deficit. It also fatigues our brains.
SMART offers a way out of this dilemma by engaging the brain's focused mode—not only to experience more uplifting emotions, but also to develop better focus, enhance creativity and productivity, improve engagement, deepen relationships, and find greater purpose in life.
Learning Objectives:
Review and assess neuroscience and behavioral aspects of human experience, particularly with respect to stress, burnout, resiliency, performance, professionalism, and well-being.

Identify and integrate practical approaches to enhance engagement and emotional intelligence and thereby decrease stress and anxiety, increase resilience, enhance performance and professionalism, and improve relationships.
About Our Instructor
Dr. Amit Sood, M.D., M.S., F.A.C.P., is the Executive Director of Global Center for Resiliency and Wellbeing, former chair of the Mayo Mind Body Initiative, Carla and Russ Paonessa Enterprise Director of Student Life and Wellness, and Professor of Medicine (Retired) with Mayo Clinic College of Medicine. Dr. Sood is internationally recognized for his work on stress resilience. He has developed several resiliency solutions that have reached hundreds of thousands of professionals, patients, and students, and led over 30 research studies involving healthcare professionals, healthy volunteers, and patients at Mayo Clinic and elsewhere.